New Case for my Primary Workstation
I just rebuilt my primary workstation in a new frame, the CoolerMaster MasterFrame 700. This is not a review but I just want to show it off a little.
This is an amazing frame for a gaming computer or a build just to show off. "Frame" is a much better word for this unit than "case." It is really just a frame on which to mount things. Because of the many options provided, it is not necessary to mount things like the I/O panel with the power switch in one of the two "official" locations. I hacked that a bit and mounted it low on the right wing. The other locations would not allow me to see the power-on light.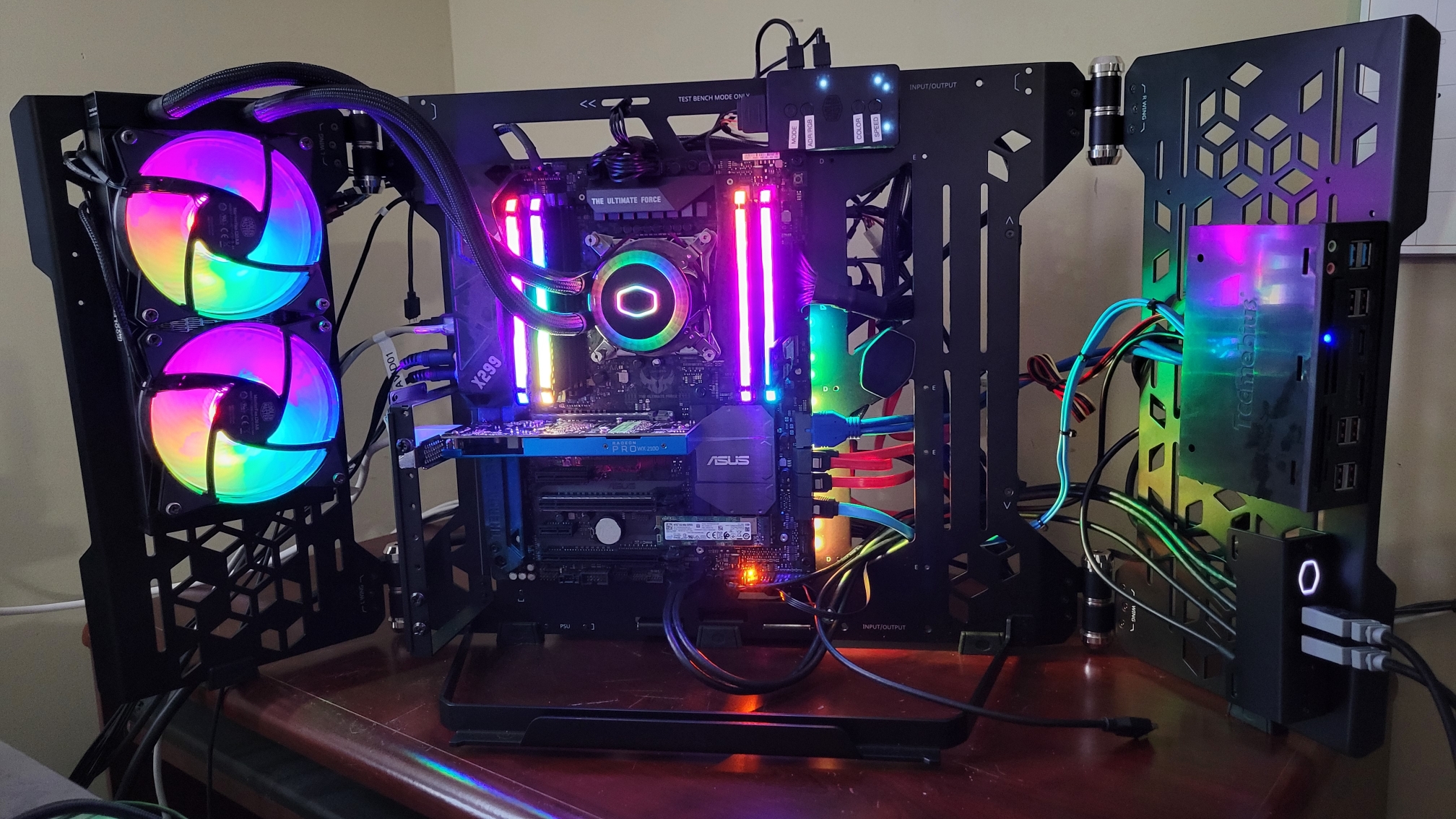 The media dashboard that I mounted in the center of the right wing and just above the I/O panel, usually fits into a 5.25 front panel drive bay on most cases. Because there are no front panel bays like that, I drilled a couple small starter holes in the bottom of the dashboard and used the supplied screws to fasten it. Be careful not to drill too deep!!
All the parts in this build were moved from its previous case so there is nothing new here except for the frame.
This computer frame is a hacker's dream.
I hope you enjoy this.